Looking to grow your SaaS business?
There's a lot of challenges to overcome:
Setting up and optimizing your user onboarding
Ensuring that your landing pages accurately reflect (and sell) your SaaS product
Experimenting with multiple marketing channels, and scaling the ones that get you results
And unless you have years of experience in SaaS marketing, doing this alone won't be easy.
To help you find the right help, we compiled a list of 11 best SaaS consultants in the industry!
But first, let's start with the basics...
What's a SaaS Consultant?
A SaaS consultant is an expert in both Software as a Service and growth marketing.
The right SaaS consultant should be able to help you with every step of your growth process, including…
Setting up customer onboarding
A/B testing landing pages
Experimenting with marketing channels
...and more.
Most SaaS founders are first-time business owners, so having someone experienced on your side can really give you the boost you need.
11 Best SaaS Consultants in 2021
Hiring a SaaS consultant isn't the easiest of tasks.
See, most digital marketing professionals, even the ones who've gotten amazing results for conventional companies, aren't all that good at growing SaaS businesses.
You need someone with a very specific skill-set, someone that speaks both marketing AND software, and those are a bit hard to come by.
Which is why we compiled this list of some of the best SaaS consultants in the industry, starting with:
#1. Nick & Noel
Let's start with us:
If this is the first time you're reading our blog, we're Nick and Noel, and we run a full-stack SaaS marketing agency, Apollo Digital.
We specialize in working with SaaS clients with every step of their growth process, from customer onboarding to user acquisition.
But to let our work speak for itself, here are some of the results we've gotten for our clients:
We grew a BPM SaaS from 0 to 200,000 monthly organic traffic…
Helped scale an HR tech SaaS SEO from 1 million to 1.8 million monthly traffic…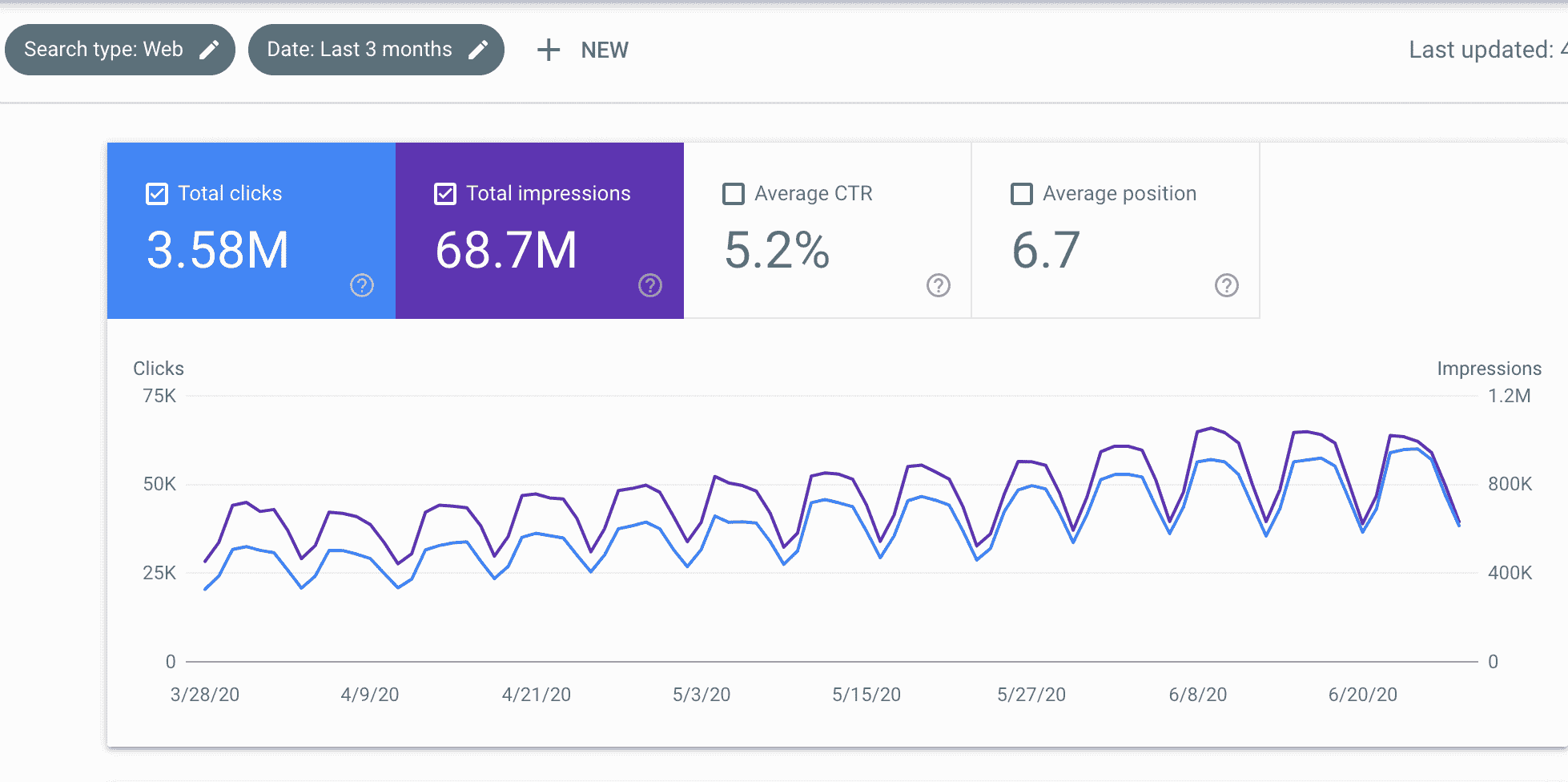 And helped over a dozen SaaS companies with consulting and digital marketing services.
Some of our top SaaS clients are:
Want to get in touch? Contact us here, or add Nick & Noel on LinkedIn.
#2. Aaron Krall
Aaron helps B2B SaaS companies acquire more of their dream customers and increase demo conversions using his proven SaaS Growth Playbook™ model. He has personally worked with 100's of SaaS companies across dozens of industries and has helped 1000's more attract their dream customers and convert them to rabid fans.
He has increased leads, demo conversions and ARR for clients like IBM, Reply.io, Freshworks, Brand24 and more.
Aaron runs the largest SaaS community in the world: SaaS Growth Hacks on Facebook. He lives in Salt Lake City with his wife Natalie, his son, Arlo, and dog Penny. He enjoys reading horror movie synopsis on Wikipedia and leaving funny reviews on Google Maps.
You can get his SaaS Growth Playbook™ for B2B SaaS companies at his site: aaronkrall.io
#3. Andrei Zinkevich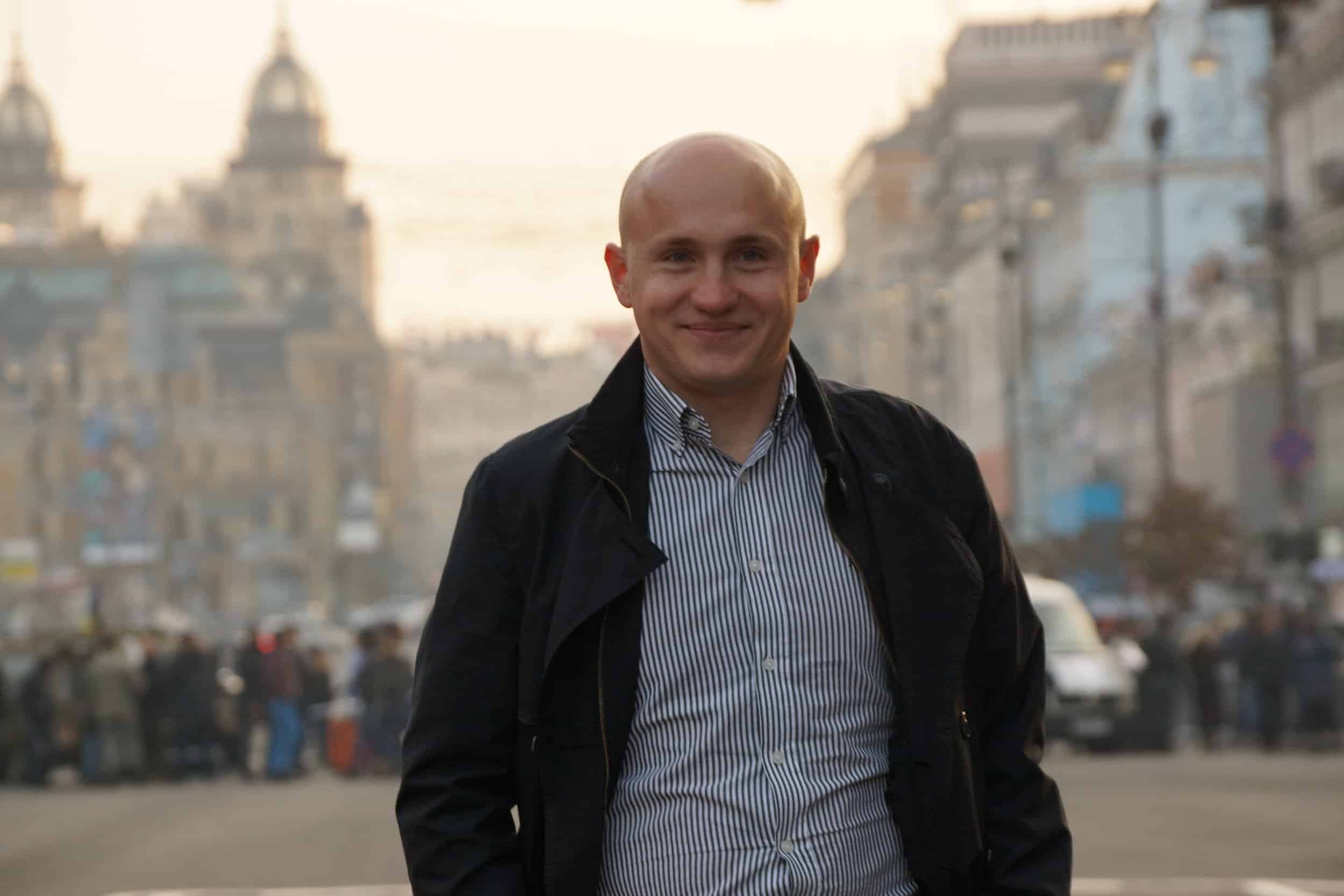 Andrei Zinkevich is a B2B SaaS consultant, co-founder at Fullfunnel.io (full-funnel B2B marketing for B2B Tech and SaaS companies) and ROIplan (marketing planning platform for B2B marketing and sales teams).
Andrei's been working as an independent B2B marketing consultant since 2013, and developed a signature system called Full-Funnel B2B marketing. Since then, he has helped to grow multiple B2B Tech and SaaS companies as Opsfleet, Glorium Technologies, Ekam, Hedgewiz, Qtickets, Buddy.Works, and many others.
In 2019 he wrote a book called "LinkedIn Content Marketing: How to generate high-quality B2B leads on LinkedIn without cold messaging and ads", that was awarded the best B2B marketing ebook award. It was included in 100 Best B2B Marketing Books of All Time by Bookauthority.
You can follow him on LinkedIn.
#4. Kaloyan Yankulov
Kalo Yankulov is both a SaaS consultant and founder.
Previously, he co-founded HeadReach, an email finder SaaS, which he exited a few years back.
He is currently the co-founder of Encharge.io - a marketing automation tool for SaaS companies.
With Encharge, Kalo helps product companies convert more free users to paying customers with targeted emails.
Want to get in touch? You can reach Kalo here.
#5. Konstantine Gegeshidze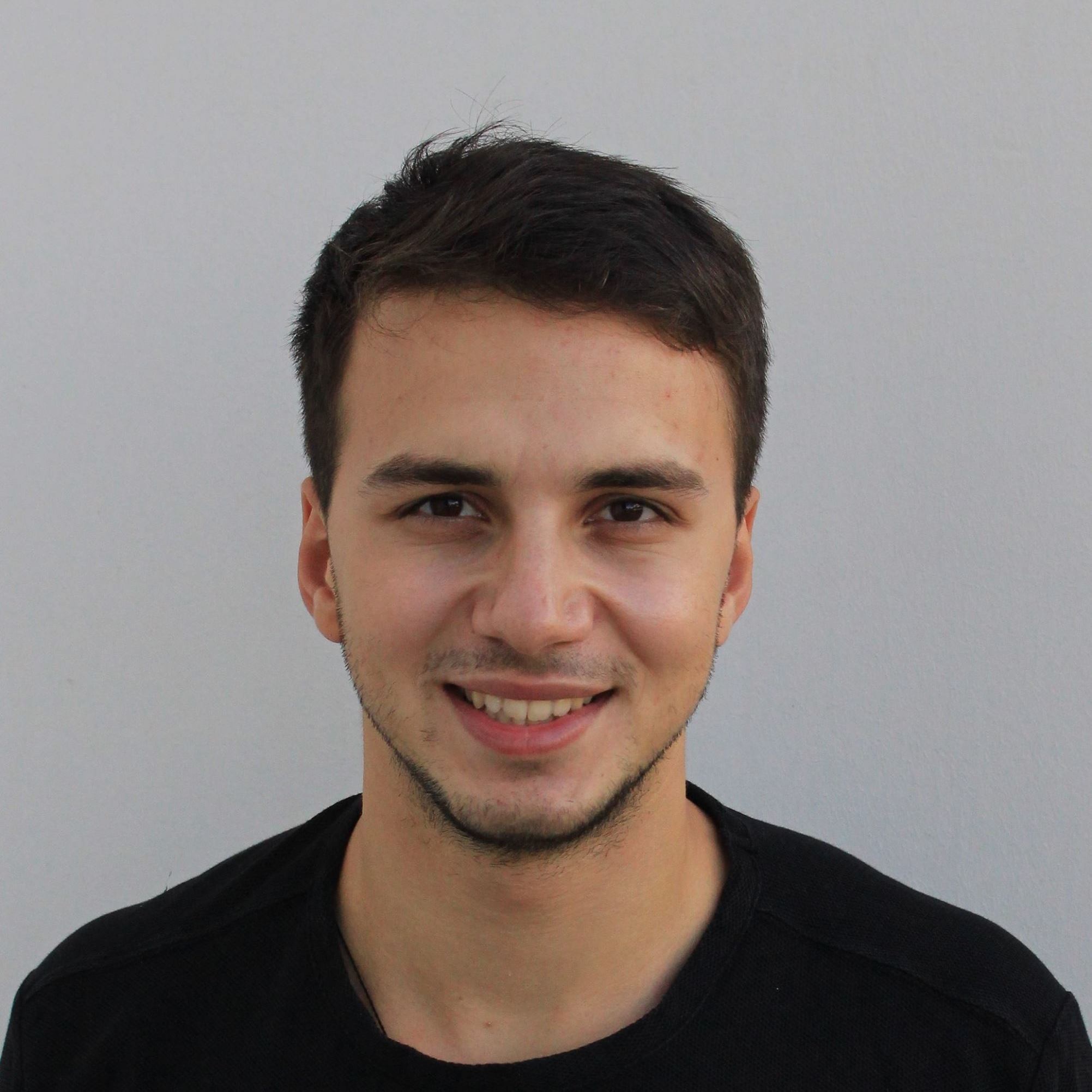 Konstantine Gegeshidze is a full-funnel digital marketer with over five years of professional experience in B2B SaaS.
He has a deep knowledge of Search Engine Optimization (SEO), Web Analytics, Full-Funnel Marketing, and Google Sheets, as well as experience in creating custom tools that help streamline SaaS marketing processes.
He started his journey by working as a digital marketer for Chamaileon.io, a collaborative responsive email template builder.
By experimenting a lot with SEO and content marketing, he helped grom Chamaileon from 0 to over 70,000 monthly organic visitors, which resulted in over 120 daily sign-ups for the software.
Since then, Konstantine has been working as a full-time SaaS consultant & marketer.
One of the recent projects he's worked on is with Automizy, an AI-powered email automation software. He managed to scale their organic traffic from 1,000 to over 100,000.
You can contact Konstantine through Linkedin.
#6. Nick Jordan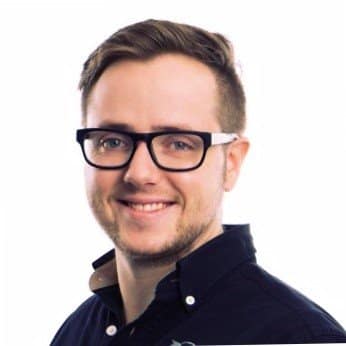 Nick Jordan, CEO of ContentDistribution.com, helps SaaS companies grow their SEO.
He has taken four companies from 0 to 100,000+ organic searches per month. The fastest, going from 0 to 273,000 in 14 months.

ContentDistribution.com works with brands like DoNotPay, a B2C SaaS, backed by Peter Thiel and Andreessen Horowitz.
#7. Kinga Edwards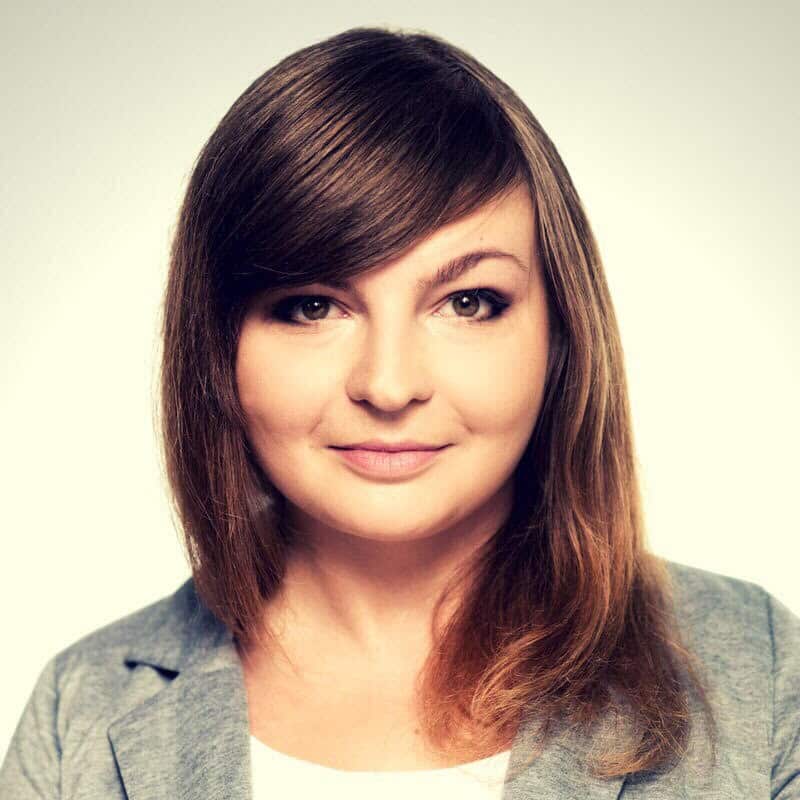 Kinga Edwards has been working with the SaaS industry since 2013.
She helped many SaaS companies in global expansion through content marketing, SEO copywriting, Quora marketing, non-standard PR activities, high-quality link building, content distribution, and out-of-the-box social media strategy and outreach.
She has managed more than 200 projects for SaaS businesses all over the world with her agency, Brainy Bees, and has built a creative team of content designers, as well as an impressive network.
#8. Nikola Baldikov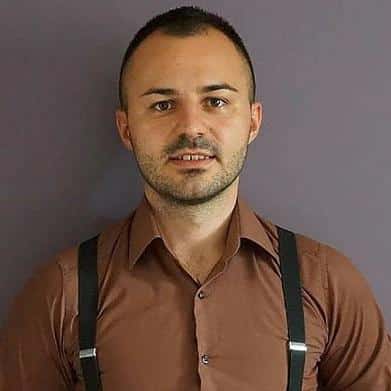 Nikola is a Head of Marketing at Brosix, a work communication SaaS.
He specializes in SaaS marketing, SEO, and outreach strategies. He's been featured on numerous online media and blogs, including Jeff Bullas, HackerNoon, Small Biz Trends, and more.
Nikola is also a Product Hunter with #5 product of the day and second place on ProductHunt's annual award Golden Kitty.
#9. Kyle Vamvouris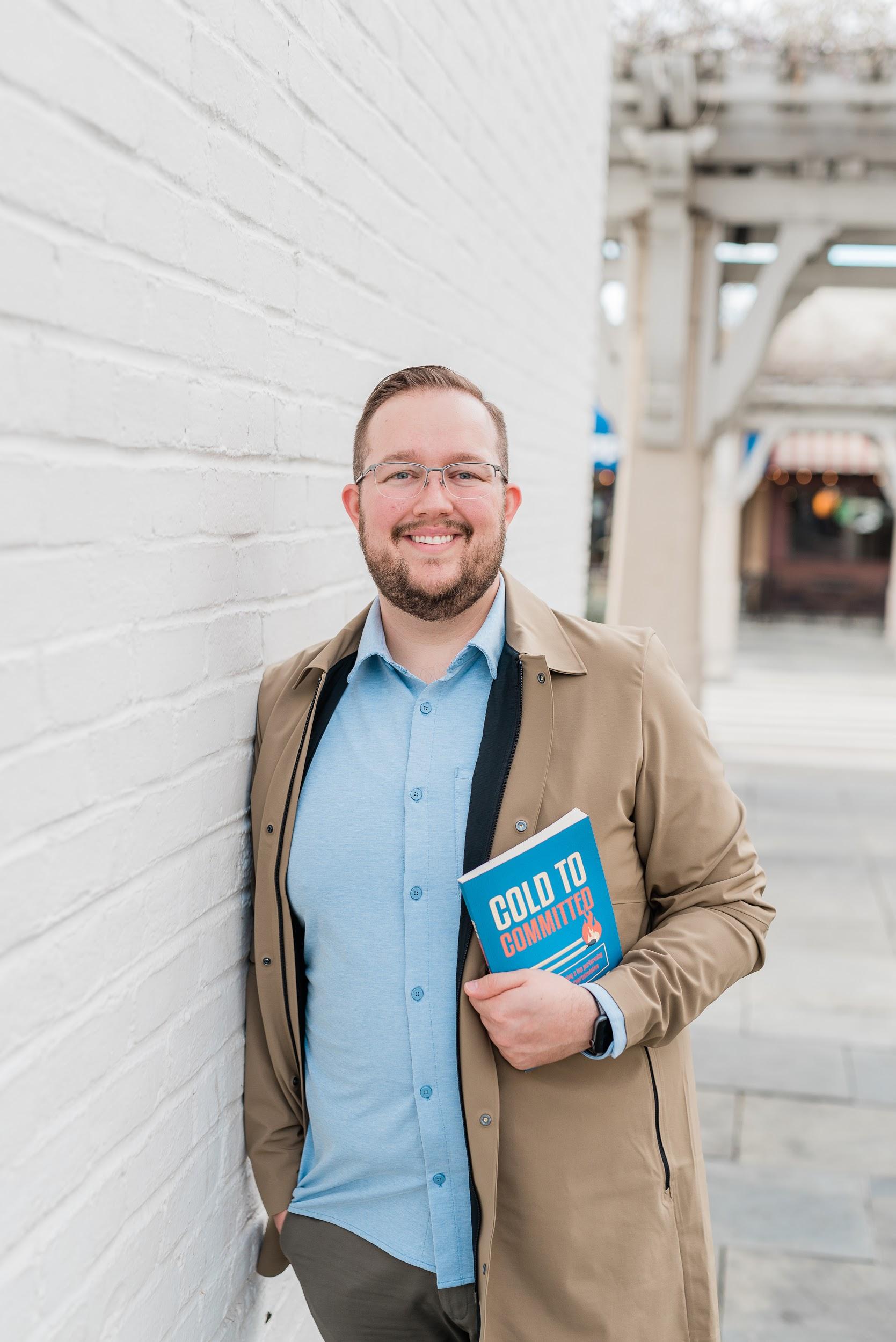 Kyle Vamvouris, CEO of Vouris, helps SaaS companies build sustainable growth strategies. With a special emphasis on sales process and messaging, Vouris helps its clients drive long-term predictable growth.
Kyle is passionate about growth and has helped dozens of SaaS companies streamline their sales process and exceed their revenue targets. You can contact him at vouris.com or by emailing [email protected].
#10. Daniil Kopilevych
Daniil Kopilevych is a SaaS growth marketing consultant. He's worked with a range of great SaaS companies, helping them grow their user base and revenue.
In his latest Head of Growth role at HelpCrunch, along with his team, Daniil has managed to:
Use SEO to grow the website monthly organic traffic from 1k to 60k (which contributed to 25% of new paying customers each month).
Increase user activation rate by 3x by building a new user onboarding experience.
Grow MRR by over 5x.
You can get in touch with Daniil here.
#11. Petra Odak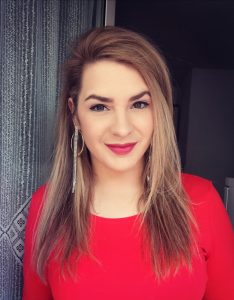 Petra Odak is the Chief Marketing Officer at Better Proposals, a simple yet powerful proposal software tool that helps you send high-converting, web-based business proposals in minutes.
With a strong background in marketing, Petra got into the SaaS world sometime in 2017 as part of the Better Proposals team.
Since then, she helped the SaaS grow by working on the affiliate program, email marketing, and SMM.
SaaS Consultant FAQ
#1. What Does a SaaS Consultant Do?
SaaS consultants can help you with all sorts of things.
Depending on the consultant, they can either help with SaaS marketing:
Generate traffic
Get rankings on Google
Run ROI-positive online ads
Or with the product:
Helping you find product-market fit
Increase free-to-paid trial conversions
Pick the best pricing model for your business
Or, in some cases, they can help with both.
#2. How Can I Pick The Right SaaS Consultant?
We recommend going with a SaaS consultant that has experience in or specializes in what you need help with.
If you already have a working business model, for example, you'd need someone with experience in SaaS marketing.
If you're still trying to get the product to work, on the other hand, you should find a SaaS consultant with a lot of product management experience.
As a rule of thumb, in both cases, it helps to hire someone that has past experience in your industry.
#3. SaaS Marketer VS SaaS Consultant - What's The Difference?
While a SaaS consultant and a SaaS marketer are not exactly the same thing, a person that does one usually also does the other.
A SaaS consultant focuses more on the product side of things, helping you perfect your SaaS product.
A SaaS marketer, on the other hand, specializes in growth marketing, helping you drive new traffic and convert them to users.
Think you need marketing help, more than SaaS consulting? Check out our short-list of the best SaaS marketing agencies.
#4. What Are The Best Channels for SaaS Growth?
The best SaaS growth channels are:
Google Search Ads
LinkedIn Ads
Work With a SaaS Marketing Agency
Whether you need help with consulting or marketing, we're here to help.
At Apollo Digital, we've worked with over a dozen SaaS companies, helping them drive new traffic and convert them into users.
Some of the most notable things we've done include:
Growing a BPM SaaS from 0 to 200,000 monthly organic traffic, ranking for highly competitive keywords ($20 CPC plus).
2x an HR tech company's organic traffic: from 1 million monthly organic traffic to over 2 million, allowing them to dominate their niche.
Get in touch now for a free consultation!
Looking to work with a SaaS marketing agency, but not sure how to pick the right one? Check out our article on how to pick the best digital marketing agency for your business.