Want to hire an organic SEO consultant?
An experienced SEO professional can help you achieve significant organic traffic growth, drive new leads, and improve sales without having to spend thousands or tens of thousands of dollars every month on paid ads.
To get such amazing results, though, you'll need to hire the right SEO consultant.
Today, way too many people claim to know SEO, and unless you're an SEO pro yourself, it can be hard to differentiate an expert from a beginner.
In this article, we'll teach you how to pick the right SEO professional (and feature 11 best organic SEO consultants you can hire in 2021).
Here's what we'll cover:
What Does an SEO Consultant Do?
Why Hire an SEO Consultant?
11+ Best SEO Consultants to Hire in 2021.
How to Hire the Best SEO Consultant.
How to Hire SEO Consultants FAQ.
Let's dive in!
What Does an Organic SEO Consultant Do?
Before we go into specifics, let's first clear up what organic SEO consultants do.
SEO consultants optimize your website in accordance with Google's best practices, allowing you to reach better search result rankings.
The responsibilities of an organic SEO consultant include:
Creating your SEO and content strategy - This involves figuring out what type of keywords to focus on, which articles to prioritize, how much content to publish, and more.
Optimize Your Website For Technical SEO - Ensuring that your website follows SEO best practices. This element involves making your website mobile-friendly, and ensuring all pages have meta descriptions, title tags, and so on.
Doing Keyword research - Discovering keywords that are relevant for your business, and prioritizing them based on difficulty and buyer intent.
Creating authority content - Creating high-quality content based on keywords people use to look up information on Google.
Conducting Link-building - Acquiring backlinks by reaching out to websites in the same niche. Tactics include outreach, guest posting, broken link-building, and others.
Why Hire an Organic SEO Consultant?
FIrst thing's first - why would you hire an SEO consultant, instead of doing it yourself?
Well, the reason is pretty simple. SEO experts have experience in growing several websites to 100,000+ monthly organic traffic, and they know EXACTLY what they have to do to replicate such results.
If you're handling SEO yourself, you're bound to make a lot of rookie mistakes that would cost you even more than hiring an SEO pro in the first place.
Working with an SEO expert also allows you to achieve better results more quickly, without as much trial and error.
11 Best Organic SEO Consultants to Hire in 2021
Not sure which organic SEO consultant to hire? Here are best of the best SEO pros in 2021:
And no - these aren't just some random SEO pros like you see on most round-up articles. We actually hand-picked the experts in this article because of their:
Strong case studies
Amazing reputation
Glowing customer testimonials
#1. Nick & Noel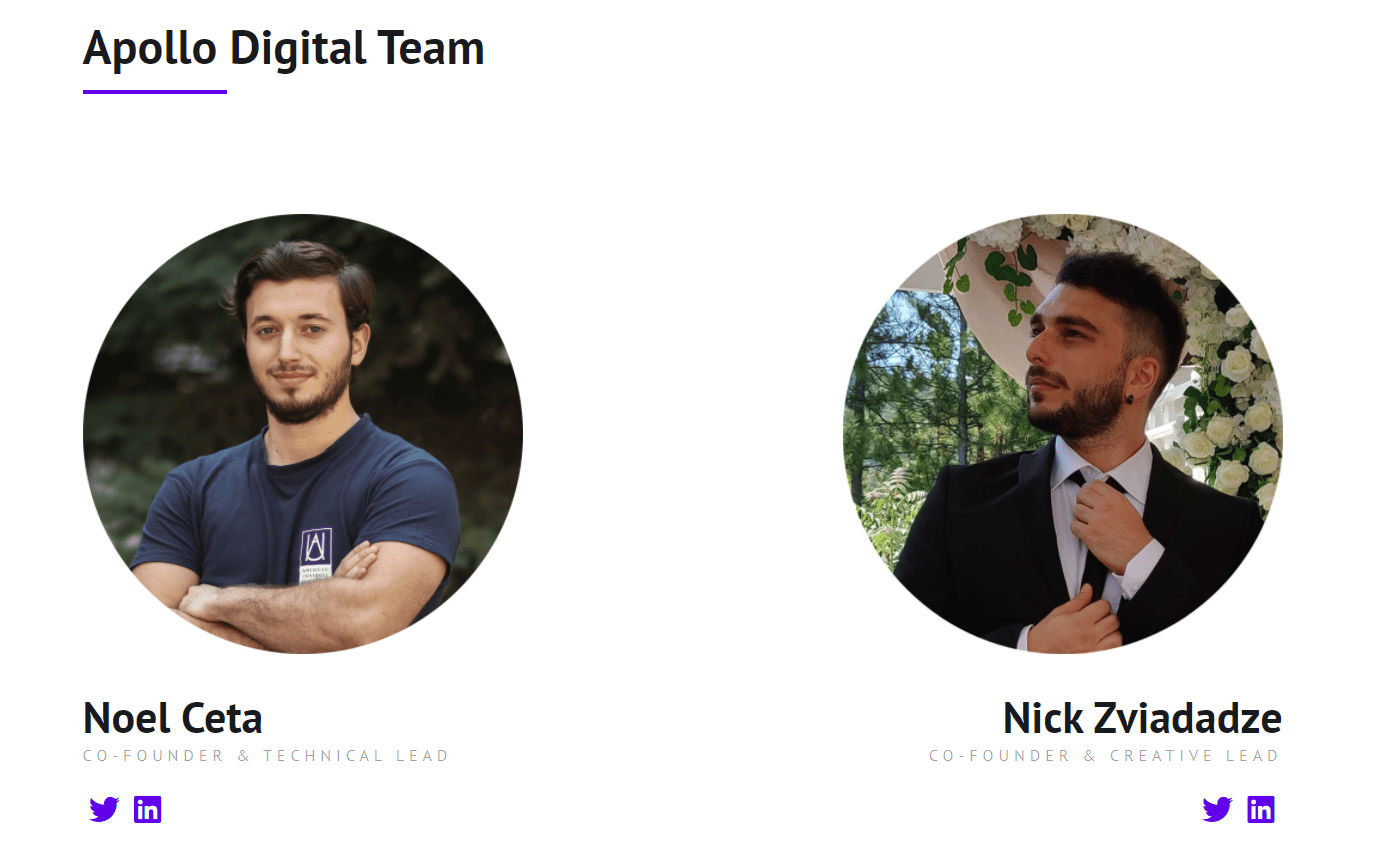 Let's start with us!
We're Nick and Noel and we run a full-service digital marketing agency focused on SEO and content marketing.
We have 6+ years of experience delivering awesome SEO results for ourselves and our clients.
Some of our top results include growing a BPM SaaS organic traffic from 0 to 200,000…
And growing the organic traffic of an HR tech startup from 1 to 1.9 million in less than a year.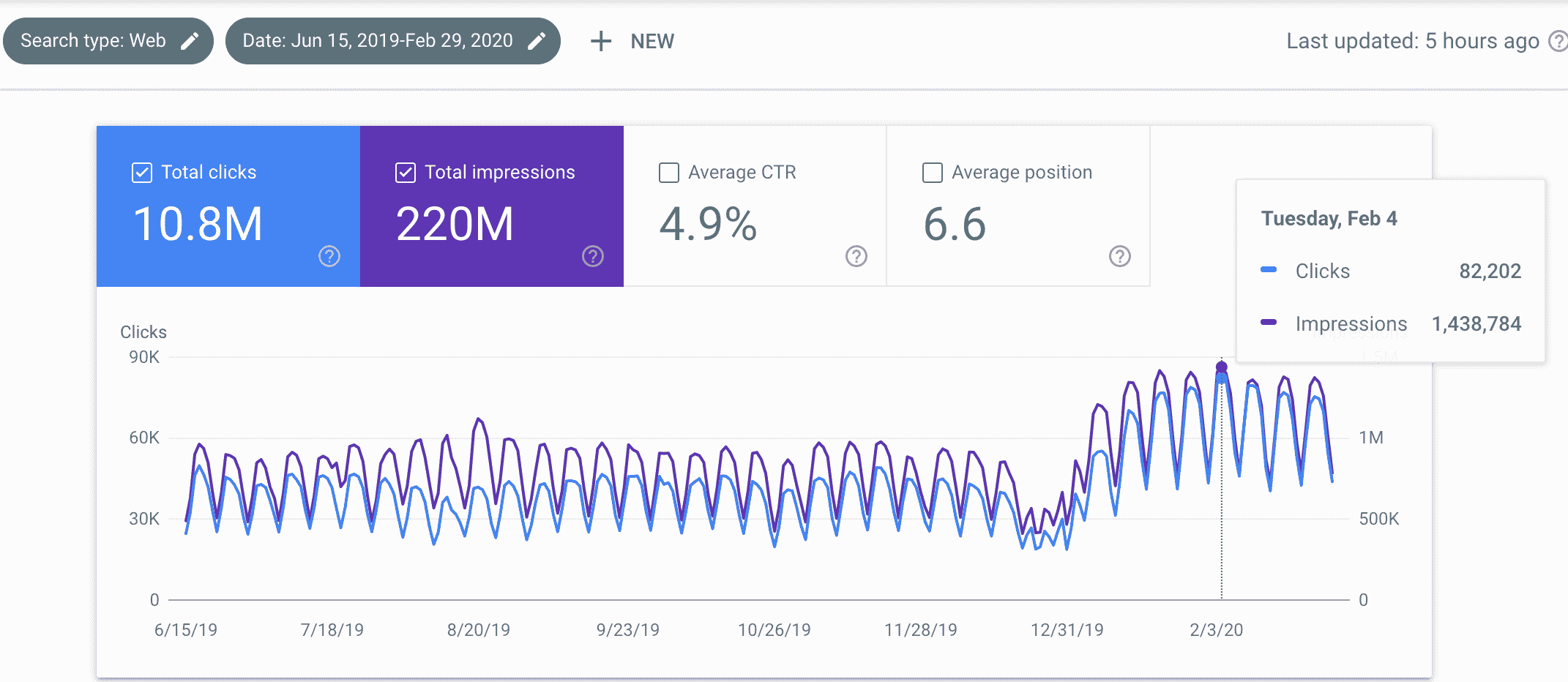 We've helped businesses from different niches like SaaS, e-commerce, B2B and others. Some of our top clients include:
Novoresume
Deskera
Blissfully
IPVanish
We also publish some awesome content about our SEO process, including:
And most importantly, we put our money where our mouth is with SEO. We kick-started our own SEO initiatives in January 2020 on a completely fresh website.
Over 1 year, we grew it to over 3k monthly organic traffic, ranking for keywords like "SEO case study" and "digital marketing case study."
And all this with minimal effort, too. Because most of our efforts are focused on getting our clients results, we publish 1-2 articles per month total on average.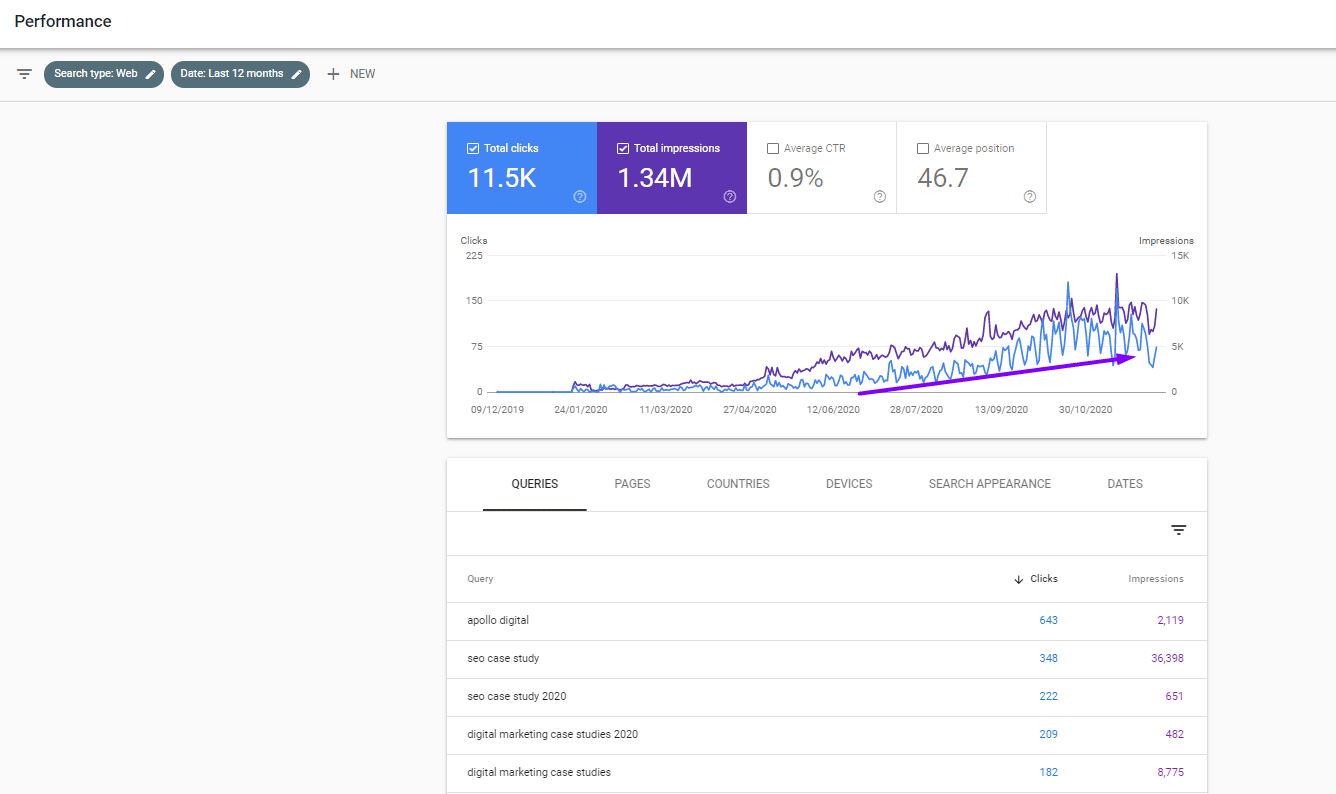 #2. Nick Jordan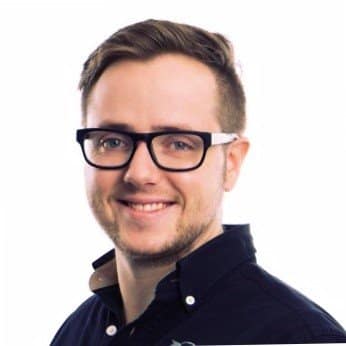 Nick Jordan is the CEO of ContentDistribution.com, an SEO agency that helps companies grow their organic traffic.
Some of his top achievements include bringing four companies from 0 to 100,000 organic searches per month. He also achieved 0 to 271,000 growth in organic traffic in only 14 months.

Some of Nick's top clients include DoNotPay, CampusReel.com, and AnyLeads.com.
#3. Konstantine Gegeshidze
Konstantine Gegeshidze is a full-funnel marketer with experience in Web Analytics and SEO. He also creates custom tools to help companies streamline their marketing processes.
He started his professional experience as a digital marketer with Chamaileon.io, an advanced email template builder where he grew the monthly organic traffic from 0 to 70,000. This brought over 120 daily sign-ups to the platform.
#4. Bibi Raven (Bibi the Link Builder)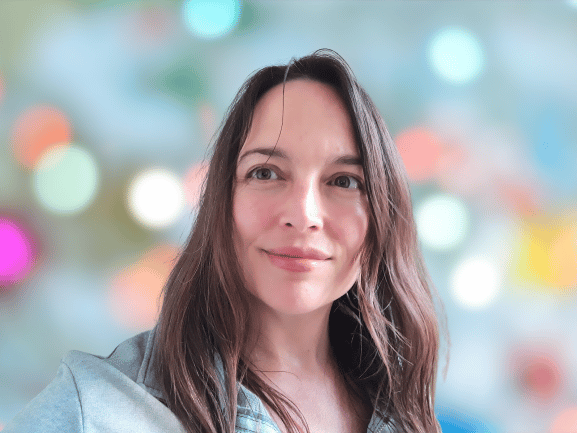 Bibi Raven has 10 years of experience in marketing. After working as a social media marketer, she decided to specialize in natural link building, SEO and content strategy. She offers her services and a 100% transparent outline of her working process on her website BibiBuzz.
#5. Trevor Tynes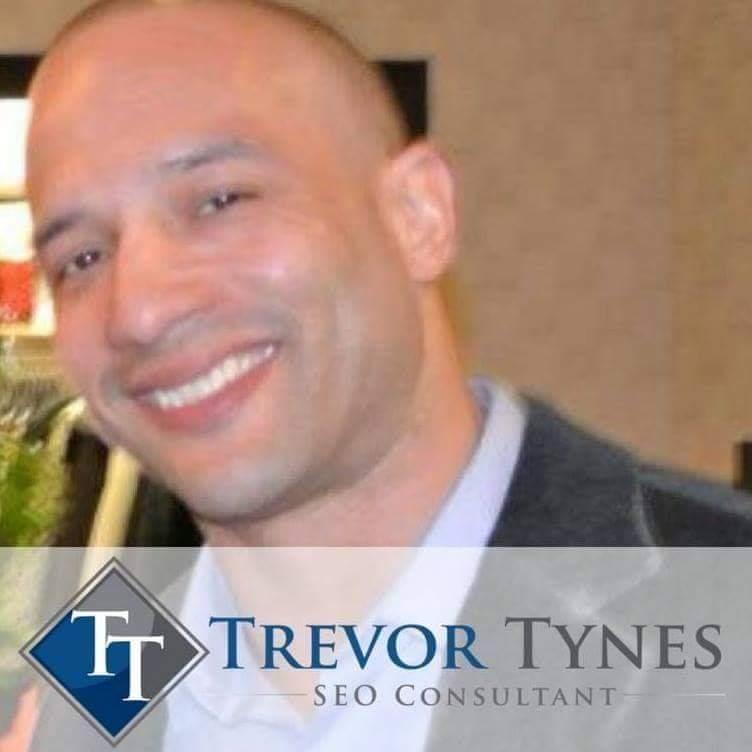 Trevor Tynes is an experienced SEO consultant who is passionate about his career in the industry. His ultimate goal is to become the best SEO expert in the world and to always achieve at least 1,000% ROI on his clients' marketing investments.
He helps businesses attract more website visitors and increase conversions. He achieves these results through Google SEO, local SEO, and SEO content writing.
His clients are from various industries like law firms, B2B companies, and dental services. One of his clients is BracesHaven.com. He helped them achieve organic visitors growth from 125 to 11,493.
#6. Mike King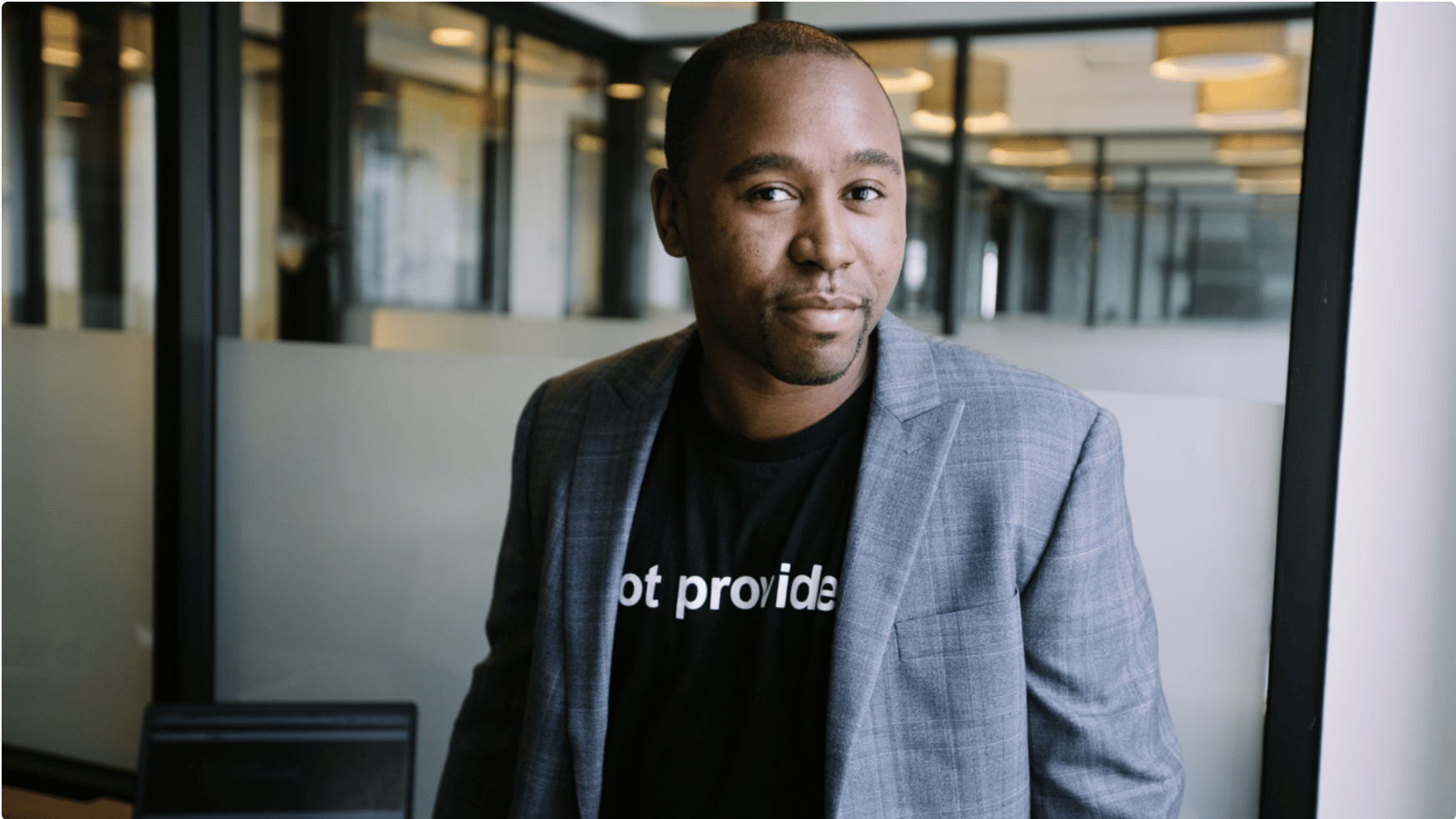 Mike King has over 10 years of experience as an SEO consultant. At his agency iPullRank he works with various clients from different industries.
He managed to increase the organic traffic of a major US bank by 20% and their revenue by $26M.
His expertise includes technical SEO, back and front-end site development, and inbound marketing strategy development.
He also offers services like content marketing, PPC, and email marketing.
He helps companies from different industries build a successful SEO strategy with long-term return on investment from scratch.
#7. Aleyda Solis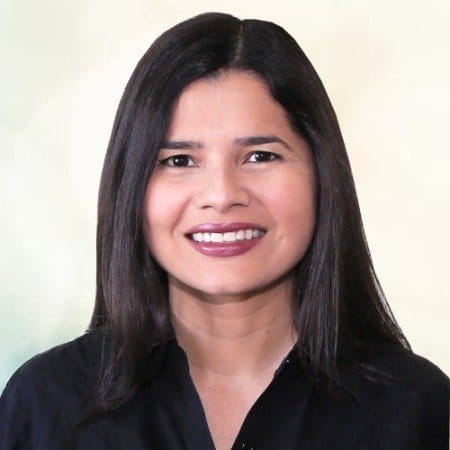 Aleyda Solis has over 12 years of experience as an SEO consultant and she helps clients from all over the world.
She offers her services through her SEO consulting agency Orainti. Apart from that, she is a blogger and a writer. She published a book on SEO fundamentals and released it in 2017.
She also participated in over 100 international conferences as a guest speaker and has been included in lists of top marketing experts in Forbes, Entrepreneur, and HubSpot.
In 2018, Solis was featured as the European Search Personality of the Year.
#8. Dan Shure
Dan Shure is an SEO consultant who founded his own SEO agency EvolvingSEO over 10 years ago.
He works with clients like Primal Nutrition, Harvard Business Review, and Zappos.
While working with one of his clients from the B2B industry, he managed to double their leads and organic traffic in only 6 months.
His content has appeared in Moz, The New York Times, and The Next Web. Dan Shure is also a former musician and a current podcast host.
#9. Hazel Jarrett
Hazel Jarett is an SEO consultant with 15 years of experience.
In her SEO consultancy business SEO-plus she works with different clients and helps them rank on the first page of Google through local and national SEO strategies, e-commerce SEO, SEO audits, and keyword research.
Some of her clients include TantoLabels, Diamond Boutique, and Store Guru. She manages to bring long term results and value to each of her clients.
#10. Mike Ramsey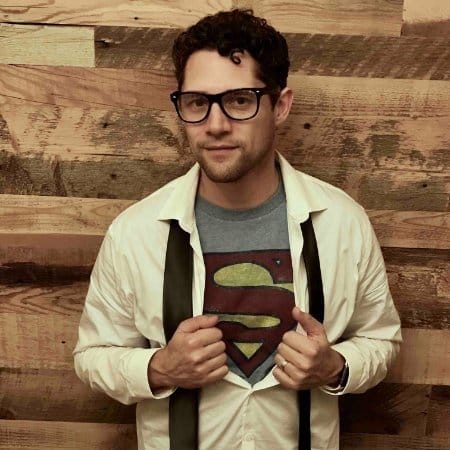 Mike Ramsey is an SEO consultant with 10+ years of experience in SEO and content marketing.
He also has interest and involvement in entrepreneurship, investment, and digital marketing projects.
Apart from that, he is a published contributor and a speaker at international marketing conferences like Pubcon and Mozcon.
He founded his own digital marketing consultancy Nifty Marketing in 2009. Since then the company has ranked 3 times in the Inc. 5000 list.
He specializes in local SEO for law firms and he offers services like keyword research, link building, on-page SEO, and content strategy.
#11. Dawn Anderson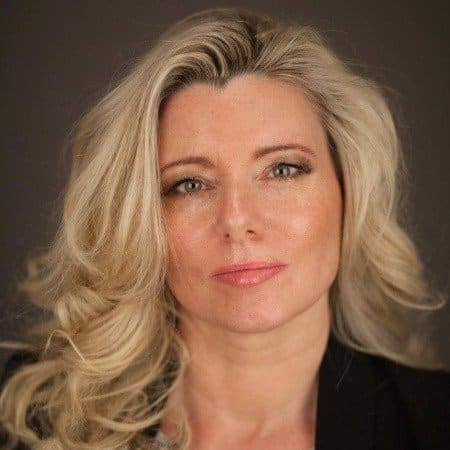 Dawn Anderson is an SEO consultant with over 13 years of experience in the industry. She has her own digital marketing agency Bertey.
She specializes in technical SEO, SEO strategy development, and SEO audits. She's also a speaker at different conference events and a college lecturer at Manchester Metropolitan University.
Some of the clients she worked with include Panadol, The Botanist Gin, Skyscanner, and Radisson Hotels.
How to Hire The Best SEO Consultant?
Talk is cheap - how can you make sure the SEO consultant you're considering is really worth their salt?
Well, here are our top tips on vetting SEO consultants.
When evaluating a potential SEO pro, check their:
Website. Do they have a website? Is it well-made? Is the copy well-written? If the copy of their website is mediocre, how can you expect them to create awesome content for your brand?
Testimonials. Check the SEO consultant's client testimonials and try to find the clients' websites. If you can't find them, chances are, the testimonials are fake.
Personal SEO and marketing. How well is the SEO consultant marketing their own SEO services? Do they publish high-quality content on their own blog? If not, why not?
Previous results. Ask the SEO consultant to provide you with examples or case studies of their previous work and achievements.
Local vs global SEO. Is the SEO consultant specializing in local or global SEO? An SEO consultant that has experience in growing a blog might know very little about helping SMBs rank and vice versa.
How to Hire SEO Consultants FAQ
#1. Where can I hire SEO consultants?
You can search for skilled SEO consultants on:
Facebook - The most promising Facebook groups where you can find professional SEOs are SEO Signals Lab and The Proper SEO.
LinkedIn - It's a good place to find professionals in a given area (including SEO consultants) and reach out to them directly.
Google - Research keywords like "SEO case studies" to find experts who have published case study articles based on their professional achievements.
#2. How much do SEO consultants cost?
An SEO consultant can cost you anywhere from $30 to $100+ per hour.
If you want to hire a freelance SEO specialist on a monthly basis, the average costs for local SEO range from $500 to $5000 and global SEO costs range from $5000 to $15,000+ per month.
#3. How do I vet SEO consultants?
When you're screening SEO consultants, you should look at the following criteria:
Do they have past results and achievements with other clients? Are these achievements relevant and significant?
Do they have experience in a similar niche to yours?
Do they truly understand your business and how it works?
Is their website well-optimized for SEO?
Do they write SEO content for their own blog?
Do they have any published case studies?
#4. What skills does an SEO consultant have?
To deliver promising results, an SEO consultant should know how to do the following:
On-page and technical SEO. The ability to go through your website and optimize it according to SEO best practices (as well as improve speed and make it more mobile-friendly).
Keyword research. Find the best keywords to target for your niche and prioritize them based on importance and difficulty.
Strong writing skills. The ability to create high-quality content that ranks.
Strong interpersonal skills. i.e. the ability to build relationships and links with other blogs and websites.
Key Takeaways
Hopefully, our article taught you everything you need to know to hire the right organic SEO consultant.
Now, let's briefly recap what we just covered:
SEO consultants usually do things like website optimization, keyword research, content strategy, and link building.
When hiring an SEO consultant, always ask them for previous results, testimonials, and case studies to ensure they have what it takes to help you.
You can look for SEO consultants on Google, Facebook, and LinkedIn.
Not sure which SEO expert to hire? Pick from our short list!
And finally, thank you for reading!