Hiring an SEO expert is no easy job.
True, there are thousands of self-proclaimed SEO experts all over the internet. The problem, though, is that most of them aren't all that good.
And to make things worse, unless you yourself know a thing or two about SEO, vetting the SEO experts is going to be tough.
How can you tell if someone is truly a seasoned expert, or they just watched a YouTube video on "How to Be an SEO Expert?"
Worry not! We're here to help.
In this article, we'll teach you all you need to know about hiring an SEO expert, including:
Let's get started!
How to Hire The Best SEO Experts
First things first. Before starting your search, you should be able to differentiate a good SEO expert from a bad one.
When picking an SEO expert, evaluate them based on:
#1. Case Studies
Make sure that the SEO expert you're hiring has proven case studies. After all, you don't want to be working with someone who's never delivered results before.
Best-case scenario, you'll want to find an SEO expert who's excelled in a similar niche to yours.
Also, ensure that the case studies are truly significant. For example, if an SEO expert helped grow a website from 0 to 100K+ monthly organic traffic, that's something impressive.
On the other hand, if they have a case study for "How We Improved a Website's Traffic by 100%," and their original monthly organic traffic was just 100 visitors, that's not all that impressive, is it?
#2. Testimonials
Check if they have any testimonials on their website. If yes, are they from real clients, or from their friends & relatives?
If the "client" doesn't even have a website, chances are, they're not that credible.
Bonus points if these clients have a lot of organic search traffic. Not sure how to check this? Just run the website through SEMrush or Ahrefs.
#3. Local VS Global SEO
There's a huge difference between local and global SEO.
SEO consultants that help with one sometimes are not too qualified to help with the other.
So, you should be aware which service you need, and look for an expert that has the experience with it.
Here's how local & global SEO are different:
Local SEO
SEO for a business targeting a very specific area. E.g. a coffee shop, accounting firm, housekeeping services, etc.
With local SEO, the keywords you'd be targeting would be more service-oriented. For example, if your business is accounting, the keywords you'd target are:
Accounting firm Boston
Tax accounting Boston
Boston CPA
Global SEO
Global SEO is for businesses targeting traffic all over the world. If you want to target generic, non-location related keywords, it goes under global SEO (even if your target market ISN'T global).
So, for example, if you're selling accounting software and doing global SEO, you'd target keywords like:
Accounting software
Accounting tools
Invoice management system
#4. Practice What You Preach
Make sure that the SEO expert does their own SEO and excels at it.
After all, if the SEO specialist doesn't have any Google rankings of their own, how can you expect them to do a nice job with YOUR website?
Check if the SEO expert:
Publishes high-quality, long-form SEO content on a regular basis. For example, at Apollo Digital, we constantly share information about our SEO tactics on our blog.
Ranks for some of these articles (or at least, ranks in their region or area). At Apollo Digital, we rank for some competitive keywords like "digital marketing case studies" and "SEO case study."
Have a decent domain authority (DA 20+). DA is a metric created by Moz to measure how authoritative a given website is in terms of SEO. You can check this by installing the Mozbar, and activating it while on a specific website. For example: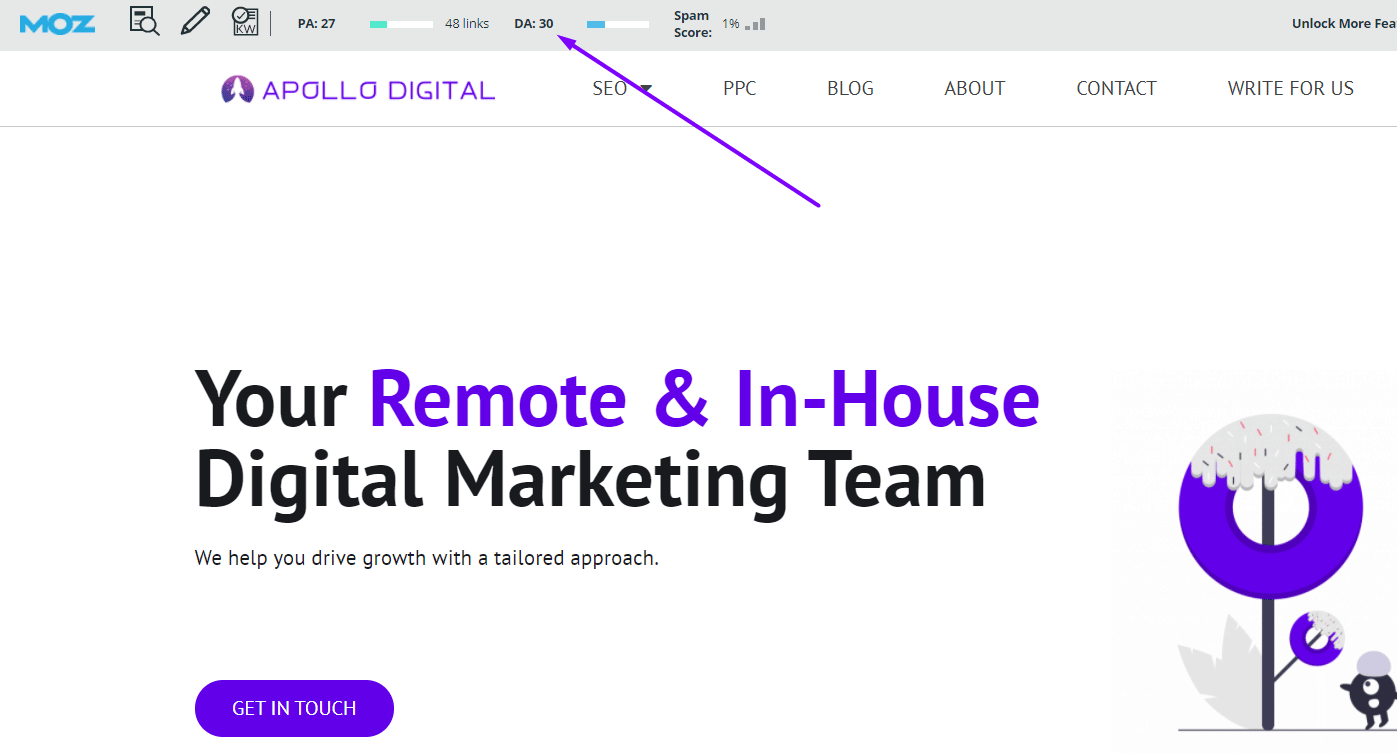 Websites (and Ways) to Hire SEO Experts
To hire the best SEO experts, first you should know where to look for them. Here are some of the best SEO communities and job boards out there:
#1. SEO Facebook Groups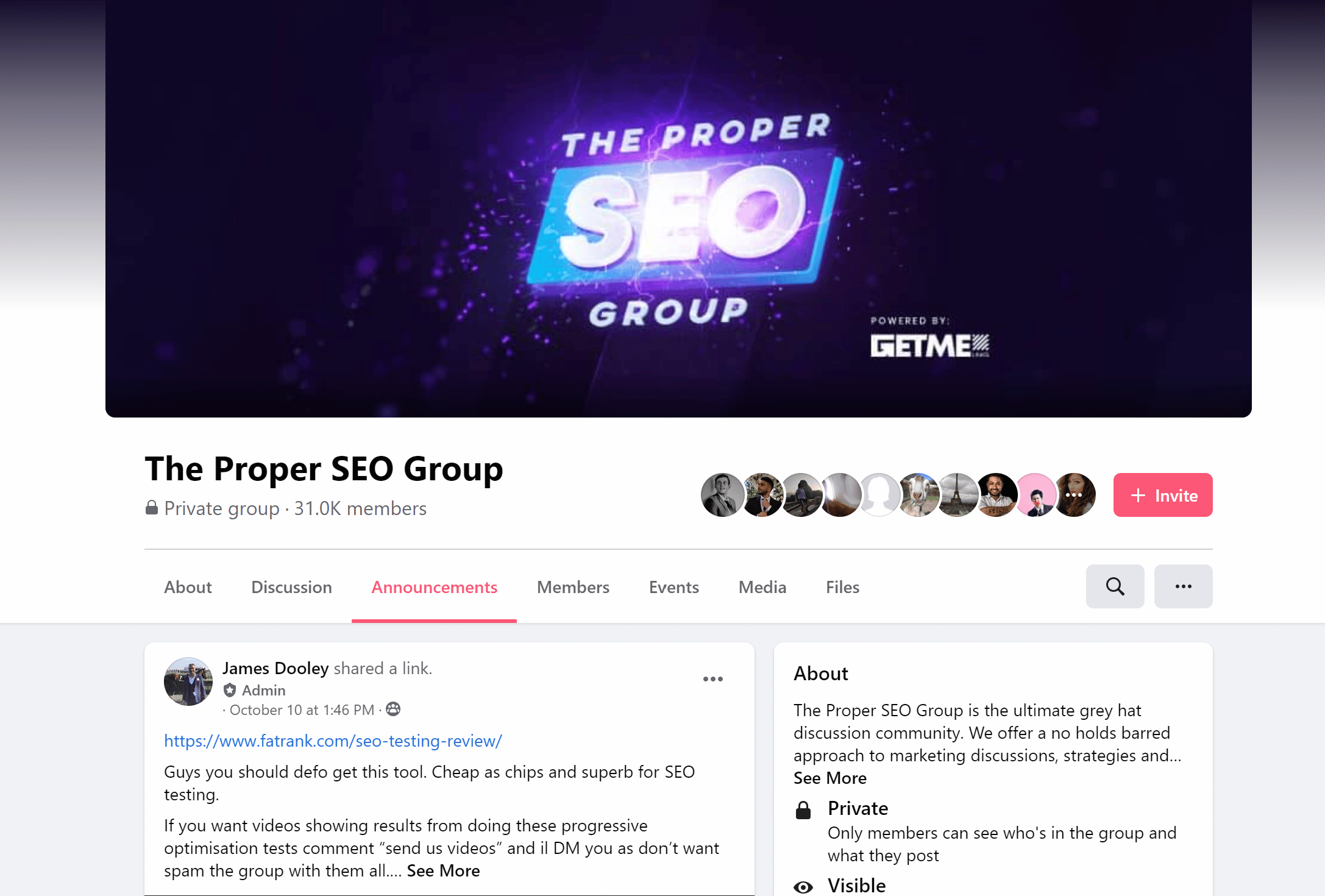 Some Facebook groups, especially The Proper SEO and SEO Signals Lab, are extremely popular among SEO experts.
So, feel free to check out one of these groups and ask for recommendations for SEO experts. You'll easily get 50-100+ replies!
#2. Freelancing Websites
You've probably heard of freelancing websites like Upwork, Guru and the rest.
True, these websites can be pretty horrible. You post a job ad, and get swamped with hundreds of irrelevant candidates.
However, if you really dig through all the mediocre applications, you're bound to find some exceptional SEO freelancers.
Alternatively, you can also head-hunt the best SEO experts on the website yourself.
Some of the freelancing websites we recommend are:
Upwork
Guru
Freelancer
Toptal
#3. LinkedIn
Another great channel for sourcing SEO experts is LinkedIn.
Just log on the platform, look up "SEO experts," and pick the desired location range. You're bound to get a ton of qualified talent.
Given, you'll have to reach out to them, ask for references and case studies, and screen them.
#4. Job Boards
And you can also try the more traditional route to source SEO experts - job boards.
Unfortunately, this option is a bit more costly - a typical job board charges between $100 and $200 per job post. So, we recommend trying the first 4 methods of sourcing SEO experts and only then using a job board as a last resort if nothing else works.
Some job boards we recommend include:
11 Best SEO Experts to Hire in 2021
Still not sure which SEO expert to hire?
We've included 11 best SEO experts in the industry!
And no, we didn't just list out random SEO experts. All the professionals we mention in this article are strictly vetted for:
💪 Strong case studies
✨ Shining client testimonials
🕴Thought-leadership in SEO
#1. Nick & Noel
Let's start with us!
We're Nick and Noel and we run a full-service digital marketing agency with a focus on SEO and content marketing.
We've been in the field for over 6 years, and in that time, we've helped dozens of businesses gain amazing results with SEO.
Some of the results include growing a BPM SaaS SEO from 0 to 200,000 organic traffic (check out the SEO case study here):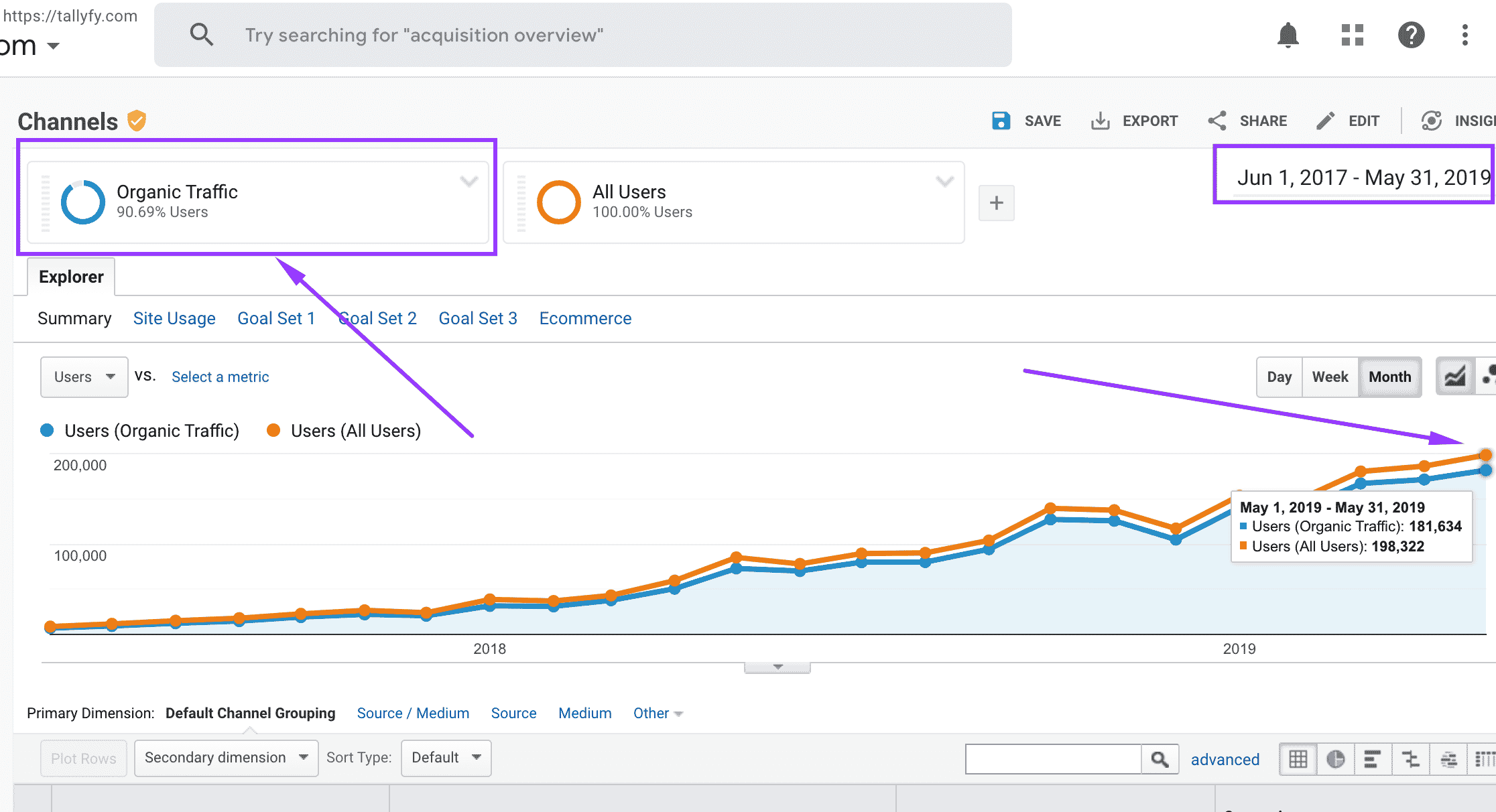 We've also helped grow an HR tech startup from 1 million to 1.9 million monthly organic traffic in less than a year.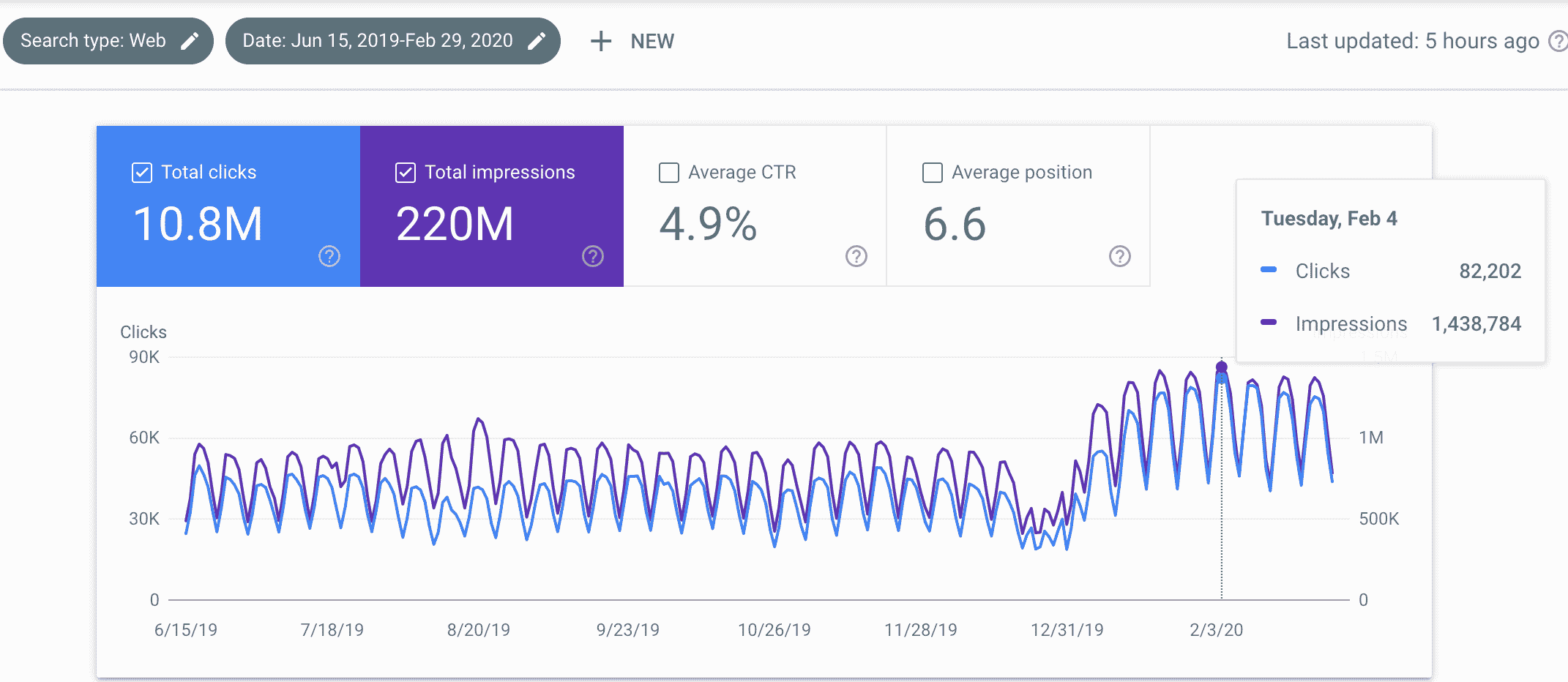 Impressive, right?
We work with clients in all sorts of fields, including B2B, B2C, SaaS, E-commerce, and more.
Some of our current clients include:
IPVanish (Leading VPN provider)
Deskera (Accounting & business management software)
Blissfully (SaaS management software)
And others.
Want to work with us? We'd love to help!
#2. Nick Jordan
Nick Jordan has vast experience in SEO growth for different companies.
He is currently CEO of ContentDistribution.com and he works with companies like DoNotPay (a B2C SaaS, backed by Peter Thiel and Andreessen Horowitz).
Some of his achievements include growing 4 companies from 0 to 100,000 monthly visitors and 0 to 271,000 growth in just 14 months.

#3. Konstantine Gegeshidze
Konstantine Gegeshidze is a full-stack marketer with experience in SEO, Web Analytics, and advanced skills in building tools to help companies streamline their marketing processes.
His past achievements include growing Chameleon.io, a collaborative email template builder, to over 70,000 monthly organic traffic.
And the traffic wasn't just a vanity metric, either. It results in over 120 daily signups for the SaaS.
#4. Bibi Raven (Bibi the Link Builder)
Bibi Raven is an SEO expert with 10 years of experience in the industry.
Currently, she offers her services through her own agency, BibiBuzz.
While her main service is link-building, she also helps with several other aspects of SEO, including:
Content Audit
Content Ideation
Creating Linkable Assets
What really sets Bibi apart from other SEOs or link-builders, though, is that she does SEO organically.
Instead of reaching out to hundreds or thousands of prospects with an irrelevant message and hoping that one of them sticks, she focuses on building long-term, mutually profitable relationships with the people she contacts.
Want to learn more about her services? Bibi has her entire step-by-step link-building process outlined on her website!
#5. Trevor Tynes
Trevor Tynes is a Canada-based SEO expert with over 6 years of experience in the industry. He offers his services through his own SEO consultancy TrevorTynes and always works towards achieving 1,000% return on his clients' SEO investments.
He's worked in several industries, including B2B SEO, law, home improvement, and dental services.
The services he offers includes:
#6. Mike Ramsey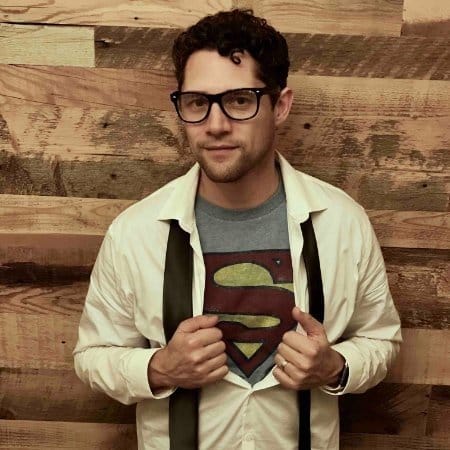 Mike Ramsey is the President of Nifty Marketing and has over 10+ years of experience in SEO.
He specializes in local SEO for law firms and his company has been ranked in the Inc.com 5000 for 3 consecutive years.
As an SEO expert, he also does web design, content marketing, and digital advertising. He is also involved in different entrepreneurship, investment, and digital marketing initiatives.
He is a published author and is also a top rated international marketing speaker at events like Mozcon and Pubcon.
#7. Aleyda Solis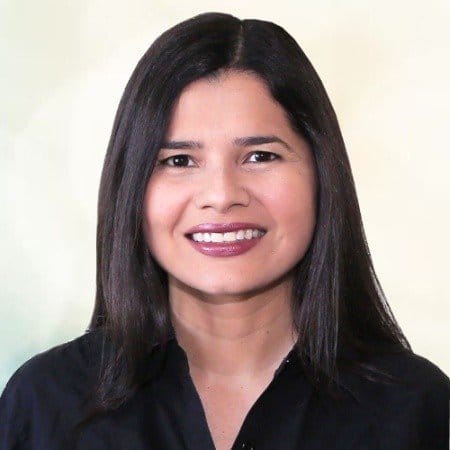 Aleyda Solis is an SEO expert with over 12 years of experience in SEO. She provides SEO services through her agency Orainti.
She is a blogger and a guest speaker on various digital marketing-related events and has been invited to over 100 conferences in 20 different countries.
She also wrote a book on SEO fundamentals which was released in 2017 in both Spanish and English languages. Solis has experience in consulting international clients from around the world.
She's also been featured in some top media influencer roundups, including:
Forbes List of Top Ten Marketing Experts in 2015.
Top 50 Online Marketing Influencers in 2016 (By Entrepreneur).
#8. Hazel Jarrett
Hazel Jarett is a seasoned SEO expert with 15 years of experience in the industry.
She is the CEO of the UK-based SEO agency SEO-plus and works with clients from various backgrounds.
She managed to bring business websites like Store Guru, Diamond Boutique, and Harford Bridge Dartmoor Campsite to the first page of Google.
Her clients get long term results like more sales, visibility, and organic traffic thanks to her unique approach towards SEO.
#9. Dawn Anderson
Dawn Anderson has 13 years of professional background as an SEO expert. She's a managing director at the digital marketing agency Bertey.
She has worked with various clients over the years from the e-Commerce, travel, finance, and insurance industries among others.
She specializes in technical SEO, SEO audits, and website migration. Other services she provides are e-Commerce SEO, mobile SEO, and digital strategy.
She is also a speaker at international marketing conferences and a college lecturer on Search and Digital Marketing at Manchester Metropolitan University.
#10. Dan Shure
Dan Shure has 10+ years of experience in SEO and provides his services through his SEO consulting agency EvolvingSEO.
During his SEO career, he managed to double the organic traffic of one of his clients in 6 months. He has worked with companies like Primal Nutrition, Sumo, and PBS Frontline.
Apart from working in the SEO field, he is a podcast host, musician, and speaker. Some of his content was featured on Moz, Entrepreneurs on Fire, and in The New York Times.
#11. Ross Simmonds
Ross Simmonds has 6+ years of experience in the SEO industry. He provides his services through his own digital marketing agency, FoundationInc, where he also offers content marketing services.
He helps clients increase visibility on Google and different social media channels. Some of his clients are fast growing startups from the Fortune 500 list.
For one of his clients, a mobile app company, he managed to increase the inbound leads by 133% by using SEO and content marketing.
SEO Expert FAQ
#1. What should I look for when hiring an SEO expert?
When choosing an SEO expert, look for the following things:
Do they have a well-built website? An SEO expert should be able to help optimize YOUR website, improving speed and on-page SEO. If they can't do it for their own website, that's a bad sign.
Do they have documented case studies on how they worked with previous clients? Are the case study results significant?
If they have their own blog, is their content of high-quality? Does it rank on Google?
#2. What are the essential skills for an SEO expert?
When looking for an SEO expert, make sure that your potential hiree has the following skills:
Strong writing skills. An SEO expert should be able to help improve your content, or write content from scratch.
Interpersonal skills. A big chunk of SEO is link-building, and to build good links, you'll need to establish relationships with other companies.
Technical skills. The SEO expert should have some understanding on web development fundamentals to help you with on-page and technical SEO.
#3. What does an SEO expert do?
Most SEO experts have their own process. Not every SEO process, however, is effective.
When working with a great SEO expert, they're going to do the following for you:
Technical and On-Page SEO Audit. Ensuring that your website is optimized according to Google's best practices.
Keyword Research. Discovering keywords that your business would benefit from targeting.
SEO Strategy. Deciding which keywords to pursue first, in which order.
Content Creation. Creating high-quality SEO content that ranks.
Link-Building and Content Promotion. Building links to your website or promoting your content.
Want to see what an effective SEO process looks like? Check out our SEO process for getting websites to 200,000 monthly organic traffic and beyond.
#4. How much does an SEO expert cost?
On average, an SEO expert can charge from $100 to $250 per hour depending on their skill level.
If you're looking at the monthly rates, you can hire an SEO expert for $500 to $5,000 for local SEO and $5,000 - $15,000+ for global SEO services.
Key Takeaways
We hope you found this article helpful.
Now, let's recap everything we've learned:
Before you hire an SEO expert, check their professional background - do they have testimonials, proven previous results, case studies?
Source SEO experts from freelancing websites, job boards, as well as LinkedIn.
No luck finding the right expert? Just pick one from our list of 11!